Trolley
Houghton festival, houghton hall, Norfolk 2017
Trolley
Welded metal, Kennet and Avon - canal soaked - 46 years aged - shopping trolley, steel rebar, steel grids and found tractor wheel
320 x 240 x 110 cm
The Shopping Trolley
An original David Greig shopping trolley (a British supermarket that closed in 1972). Covered in calcium deposits from years of weathering in a canal, its form remained largely the same. The shopping trolley symbolises taking more than we can handle, stocking ourselves up and securing our food supply: basic instinct and excess.
Cities and Ritual
Rituals form a key part of social interactions. The daily ritual of collecting food and how we do that has a profound effect on our landscape and lived experience. Cities are shaped into finite urban forms through our social interactions, methods of storage and survival, in a continuous cycle.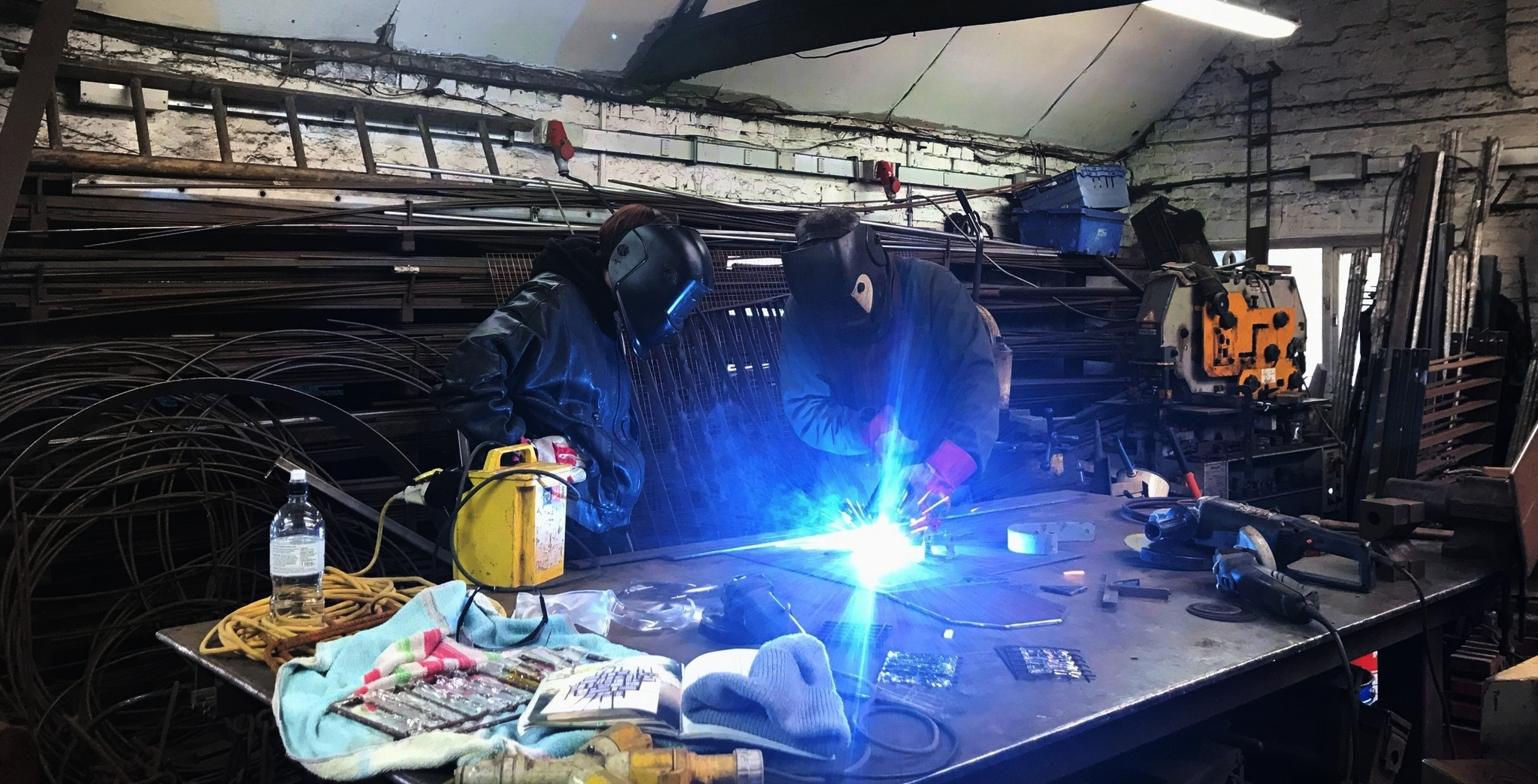 The Old Forge
Hollington Cross, Newbury, RG20 9SE
Learning to weld with Nick at Hollington Forge was a key development in the piece. The wisdom imparted by craftsman, Nick during this time stretched beyond that of welding and into everyday life and art.
Trolley (detail) work in process